Gazprom Nedra held a panel session on digital technologies in the oil and gas industry as part of TOGF-2021
On September 14, during the 12th Tyumen Oil and Gas Forum (TOGF), Gazprom Nedra LLC held for the second time an online panel session Digital Technologies for Improving the Quality of Information Management at All Stages of the Field Life Cycle. The first thematic panel online session on digitalisation was arranged by the Company as part of TOGF-2021 in September 2020.
The panel session participants heard a welcoming speech from Oleg Aksyutin, Deputy Chairman of the Gazprom Management Committee — Head of Department, who emphasised that over the past period of 2020–2021 associated with the pandemic, difficult economic situation and fluctuations in hydrocarbon prices, Gazprom carried out significant work in a timely manner to initiate and implement promising areas of digitalisation of production and management processes.
Opening th
e session, Vsevolod Cherepanov, General Director of Gazprom Nedra LLC, noted that more than 300 people had applied for this event, which allows "the broadest and most professional discussion of issues related to the digital transformation of investment project management processes in the sphere of subsoil use".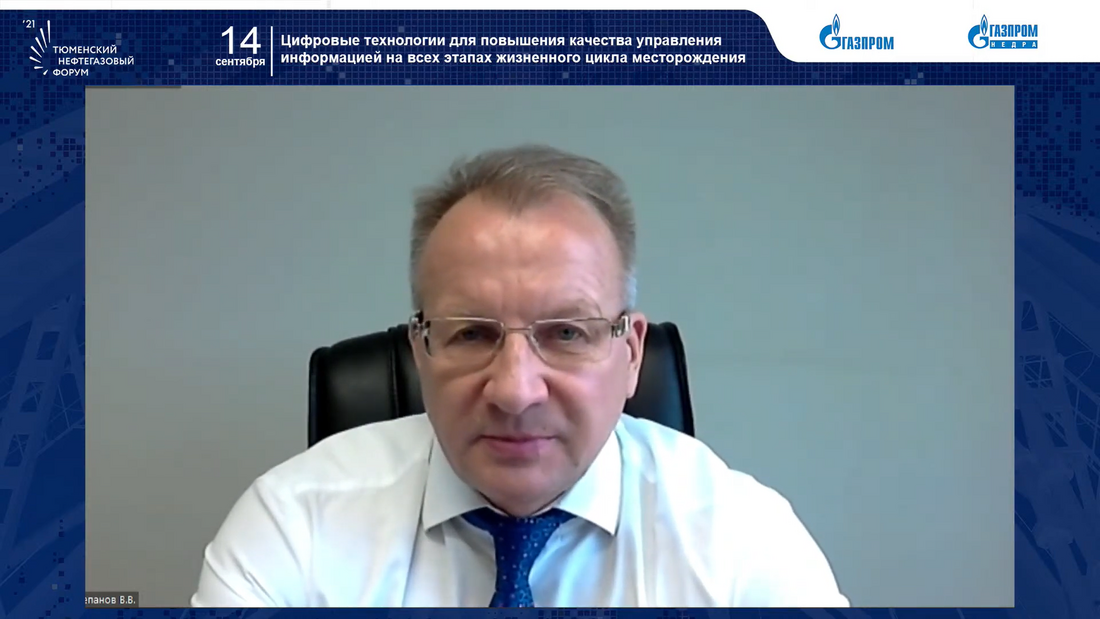 Vsevolod Cherepanov, General Director of Gazprom Nedra LLC, addressed the panel session participants with an opening speech
According to Vsevolod Cherepanov, the use of modern digital solutions and technologies in prospecting, exploration and development of fields contributes to the efficiency of the implementation of PJSC Gazprom investment projects and also creates a solid foundation for ensuring the growth of hydrocarbon reserves.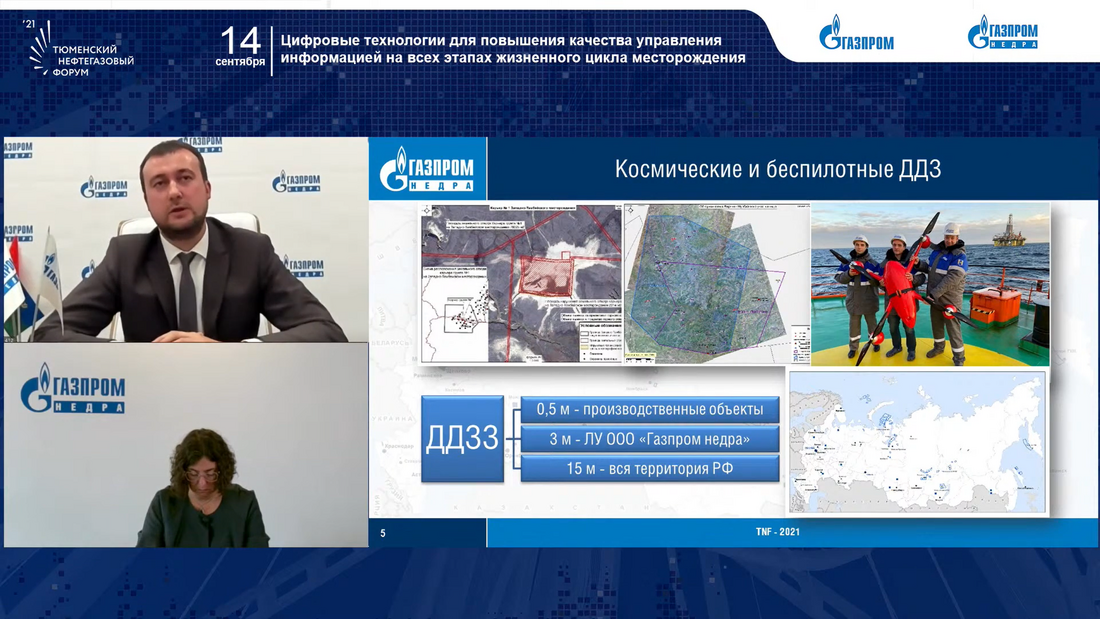 The online panel session brought together more than 300 specialists throughout Russia
During the panel session, its participants heard reports from about 20 speakers representing Gazprom Nedra LLC, PJSC Gazprom subsidiaries as well as a number of other Russian oil and gas companies and specialised higher educational institutions. The speakers shared their experience in the development and implementation of digital technologies at industry enterprises, and also informed their colleagues about the prospects for using new IT solutions in geological exploration and rendering geophysical services.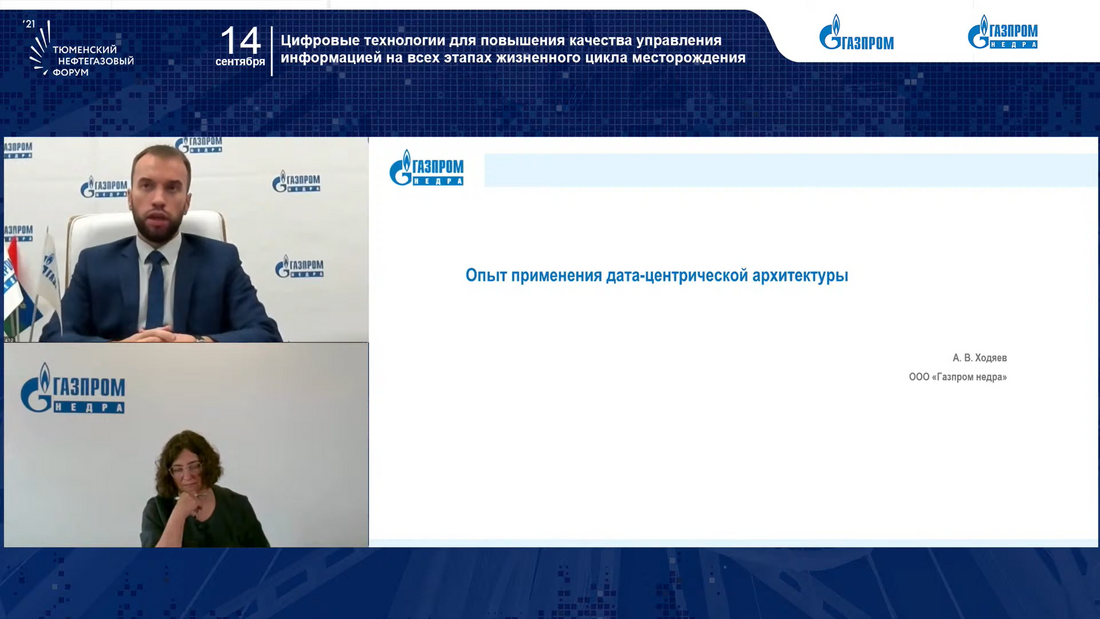 One of the speakers at the session — Artyom Khodyaev, Deputy Head of the Information and Control Systems and Communications Service of Gazprom Nedra LLC
Reference

Gazprom Nedra LLC is a 100 % subsidiary company of PAO Gazprom and ranks among the major Russian multi-business oil and gas service companies. In 2019 Company production potential was expanded due to integration of Gazprom Georesurs LLC and Gazprom Geologorazvedka LLC assets.
The Company carries out a complete centrally managed cycle of exploration works in the RF and provides its clients with a wide range of unique geophysical and geoengineering services.
Gazprom Nedra LLC is the main source of Gazprom Group geophysical data in the sphere of raw materials production, reduction of operational expenses and geophysical activities efficiency evaluation, calculation of gas deposit and storage reserves, and environmental safety assurance.
Company subdivisions are located in all gas producing regions of Russia. Its staff totals over 4,500 people. Company administration offices are located in Moscow and Tyumen. The Company uses a 
quality management system
based on the GOST ISO 9001 standard, a health and safety management system in accordance with ISO45001 and an environmental management system which meets the requirements of the international standard ISO 14001:2015 (GOST R ISO 14001).