Gazprom Nedra Supported the Teriberka Arctic Fest VI
For two days, over 5,000 people from 27 regions of Russia visited the ancient Pomor village of Teriberka. The event guests attended performances by musical bands, thematic business sessions, sports competitions, film exhibitions, workshops, etc. The regional Arctic Cuisine fair offered the Taste of the Arctic food court and the School of Arctic Cuisine project and learning laboratory with participation of the federal project Gastronomic Map of Russia. Also, the dancing flash mob Russian Tricolour in the Arctic, dedicated to the Russian Federation National Flag Day, took place on the coast of the Barents Sea during the festival.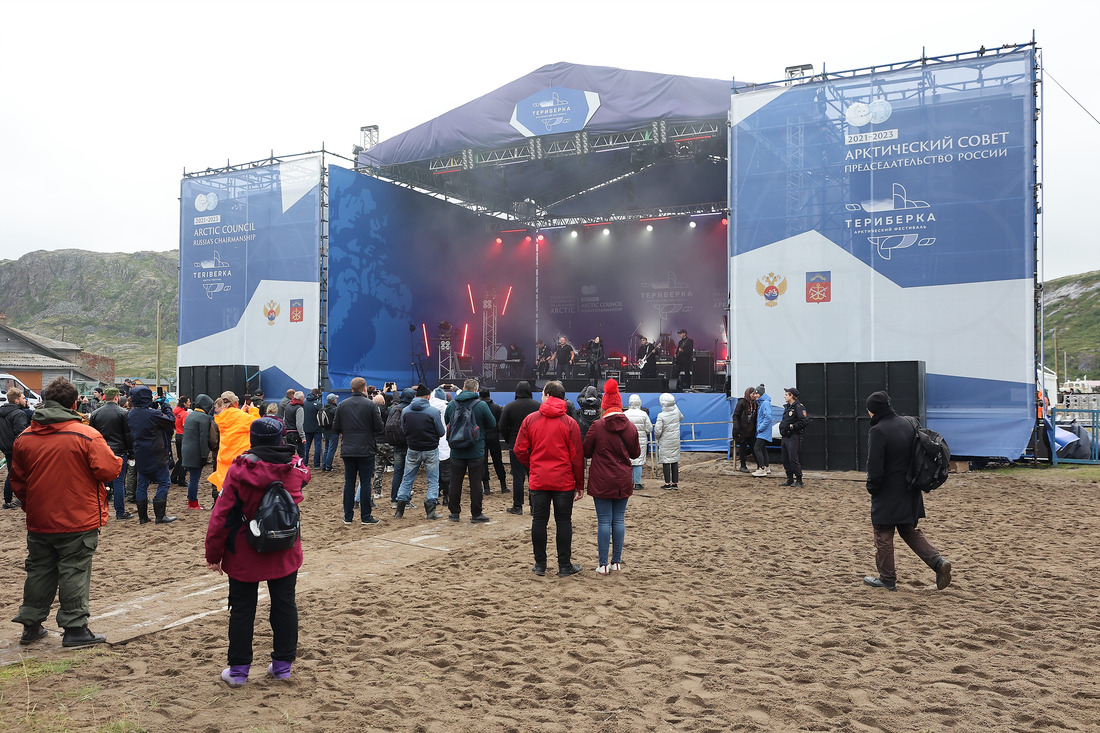 Musical groups and bands performed for guests of the event
The event was made possible due to the improved epidemiological situation in the region. "For the last two years, despite the pandemic and its associated restrictions, our tourism industry has earned 5 billion roubles. It means that we're moving forward. Tourism is certainly one of the drivers of the region's development," said Andrey Chibis, Governor of the Murmansk Region, at the event opening.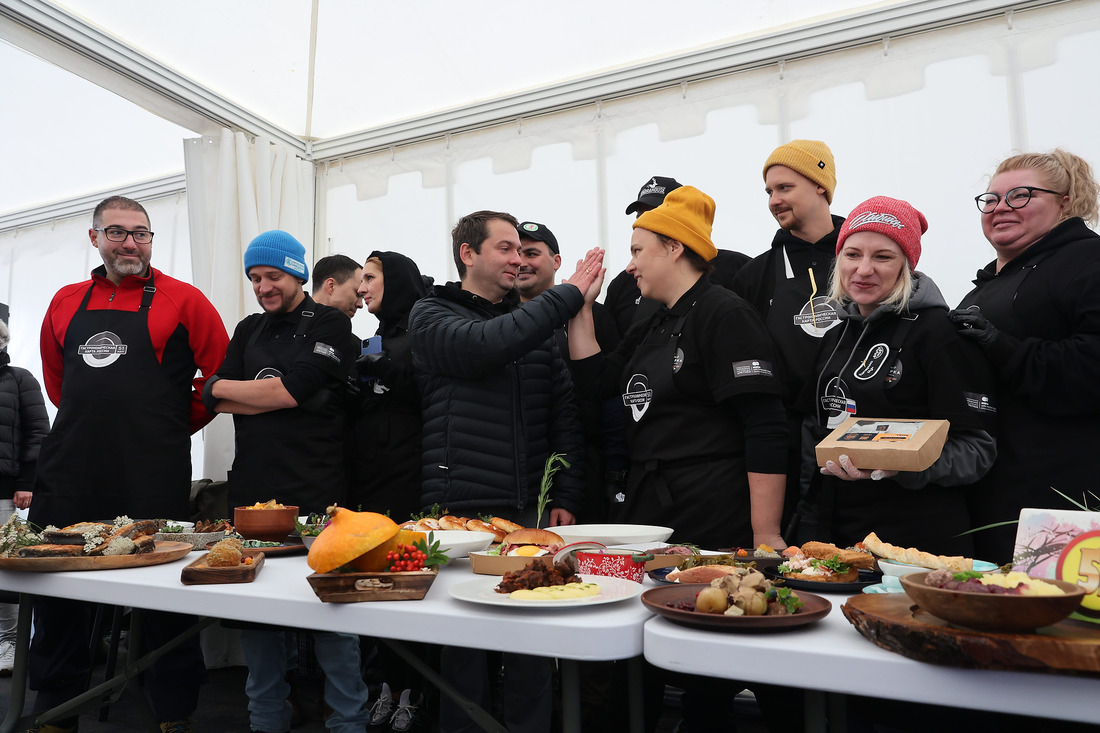 The Taste of the Arctic food court functioned as part of the Arctic Cuisine regional fair Enlarged photograph
"As part of the Cooperation Agreement signed with the Government of the Murmansk Region, Gazprom Nedra LLC supports economic, environmental and social projects aimed at comprehensive development of the area. I should note that the festival in Teriberka is one of the most fascinating projects that contribute to the evolvement of tourism in the Arctic region. I'm glad that our company took part in financing the preparation and holding of this event," said Vsevolod Cherepanov, General Director of Gazprom Nedra LLC.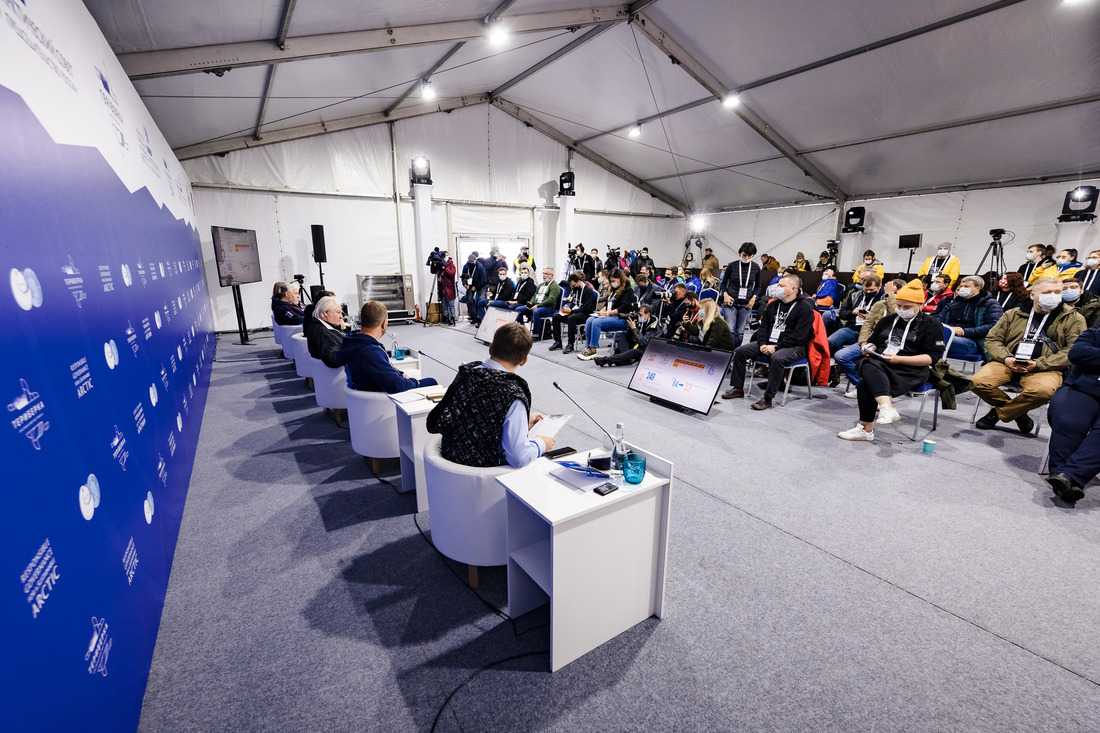 The festival started off with the thematic session "Tourism in the Arctic Areas by Example of the Murmansk Region" Enlarged photograph
Photographs provided by the Ministry of Information Policy of the Murmansk Region

Reference
Gazprom Nedra LLC is a 100 % subsidiary company of PAO Gazprom and ranks among the major Russian multi-business oil and gas service companies. In 2019 Company production potential was expanded due to integration of Gazprom Georesurs LLC and Gazprom Geologorazvedka LLC assets.
The Company carries out a complete centrally managed cycle of exploration works in the RF and provides its clients with a wide range of unique geophysical and geoengineering services.
Gazprom Nedra LLC is the main source of Gazprom Group geophysical data in the sphere of raw materials production, reduction of operational expenses and geophysical activities efficiency evaluation, calculation of gas deposit and storage reserves, and environmental safety assurance.
Company subdivisions are located in all gas producing regions of Russia. Its staff totals over 4,500 people. Company administration offices are located in Moscow and Tyumen. The Company uses a 
quality management system
based on the GOST ISO 9001 standard, a health and safety management system in accordance with ISO45001 and an environmental management system which meets the requirements of the international standard ISO 14001:2015 (GOST R ISO 14001).