Gazprom Nedra Held a Training Exercise in the Arctic Region
On September 15–16, Gazprom Nedra LLC held a special tactical training exercise on responding to emergencies that may occur during the construction of exploration and appraisal well sites on the Arctic shelf. The event was organized in the area of the well site construction by the Arkticheskaya self-elevating drilling rig. The exercise involved company specialists as well as contractors working at the facility. Rescue, towing and support vessels, a helicopter, and an icebreaker were also engaged.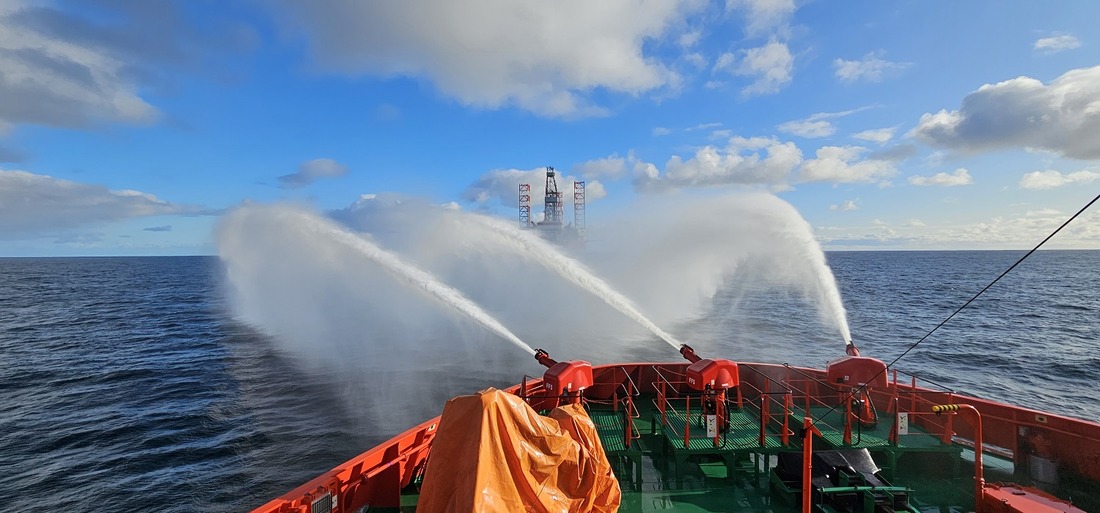 Extinguishing a simulated fire
The exercise was conducted in two phases. On September 15, emergencies that may occur during construction of offshore drilling sites (platform fire, oil spill, open sea search and rescue operations) were simulated in the waters of the Kara Sea, and joint response actions were practiced.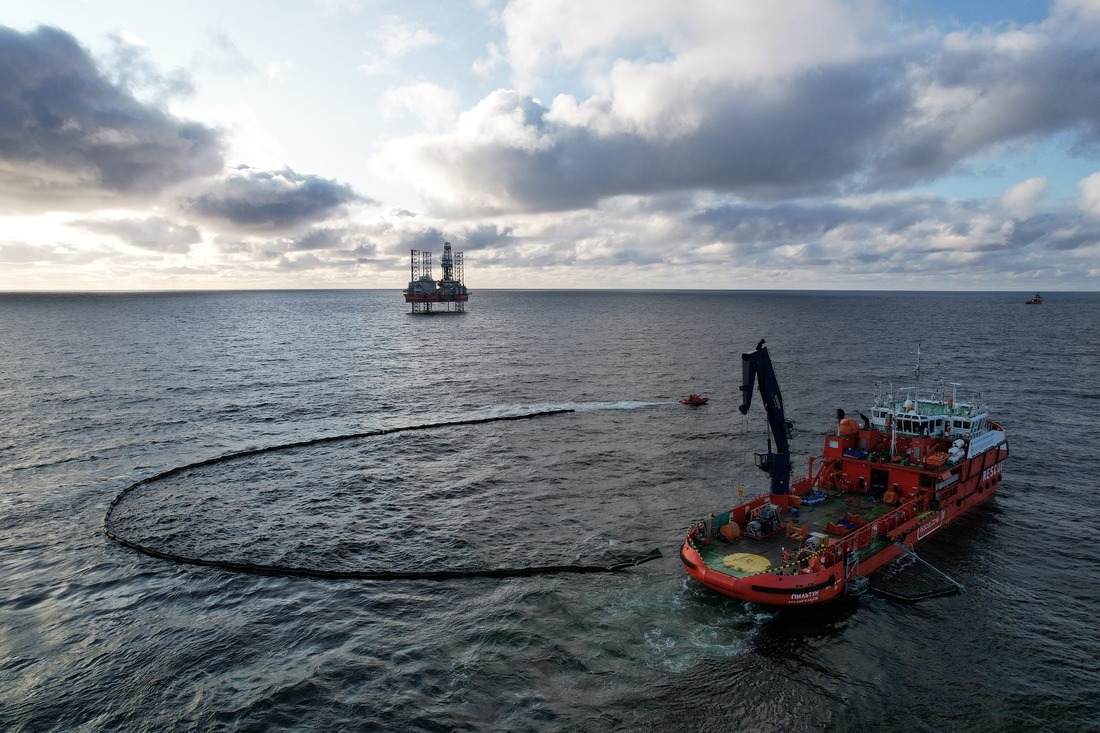 Deploying a containment boom order
On September 16, during the second phase of the exercise, personnel practiced searching for and monitoring and changing the trajectory of the iceberg to avoid the risk of collision with the drilling platform. During the event, the selected iceberg weighing about 150,000 tons was towed away, which allowed for changing its drifting direction and leading it at a safe distance away from the simulated drilling point.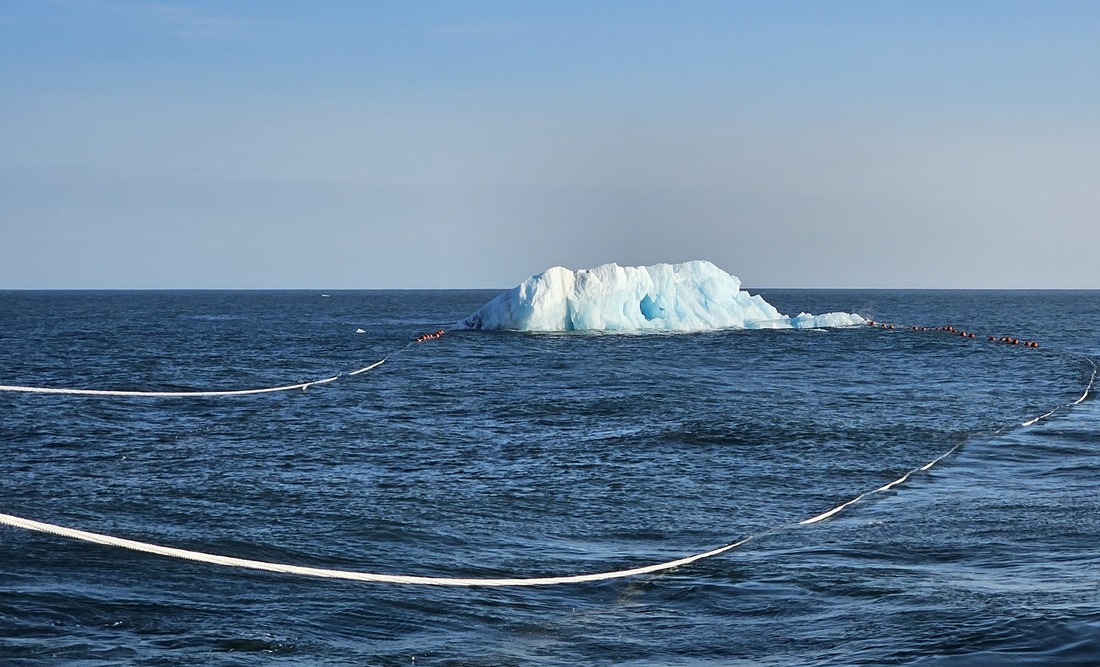 An iceberg weighing about 150,000 tons was selected for towing
The results of the special tactical exercise confirmed the compliance of Gazprom Nedra LLC's forces and equipment with the standards of safe geological exploration in Arctic conditions, as well as the readiness of the units involved in the event to respond to possible threats.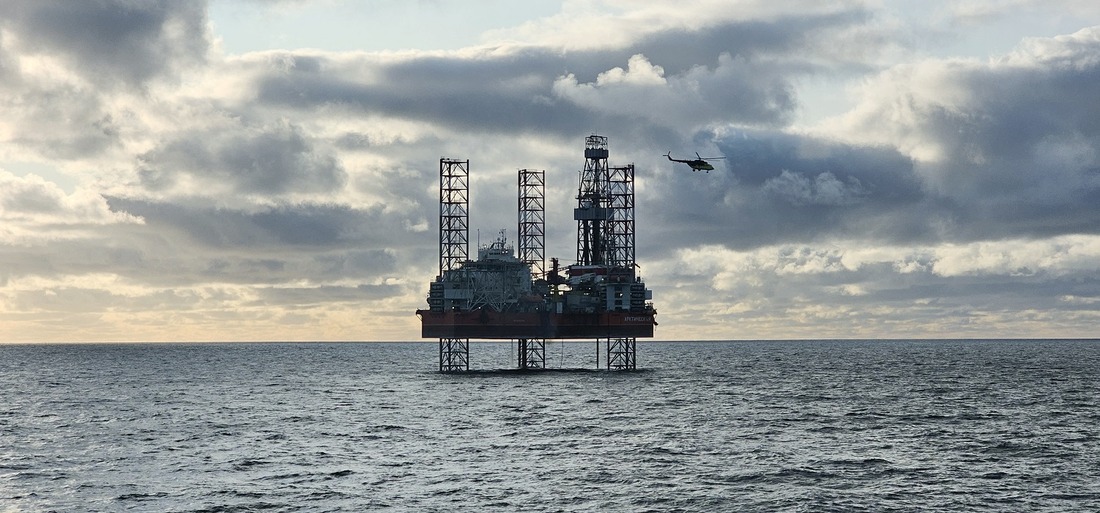 The exercise was organized in the area of the well site construction by the Arkticheskaya drilling rig
Reference
Gazprom Nedra LLC is a 100 % subsidiary company of PAO Gazprom and ranks among the major Russian multi-business oil and gas service companies. In 2019 Company production potential was expanded due to integration of Gazprom Georesurs LLC and Gazprom Geologorazvedka LLC assets.
The Company carries out a complete centrally managed cycle of exploration works in the RF and provides its clients with a wide range of unique geophysical and geoengineering services.
Gazprom Nedra LLC is the main source of Gazprom Group geophysical data in the sphere of raw materials production, reduction of operational expenses and geophysical activities efficiency evaluation, calculation of gas deposit and storage reserves, and environmental safety assurance.
Company subdivisions are located in all gas producing regions of Russia. Its staff totals over 4,500 people. Company administration offices are located in Moscow and Tyumen. The Company uses a quality management system based on the GOST ISO 9001 standard, a health and safety management system in accordance with ISO45001 and an environmental management system which meets the requirements of the international standard ISO 14001:2015 (GOST R ISO 14001).