Gazprom Nedra LLC Completed Directional Drilling at Tambey Field in Yamalo-Nenets Autonomous Okrug
Gazprom Nedra LLC constructed two exploration wells in the North Tambey area of the Tambey oil and gas condensate field in the Yamal Peninsula as ordered by Gazprom Dobycha Tambey LLC.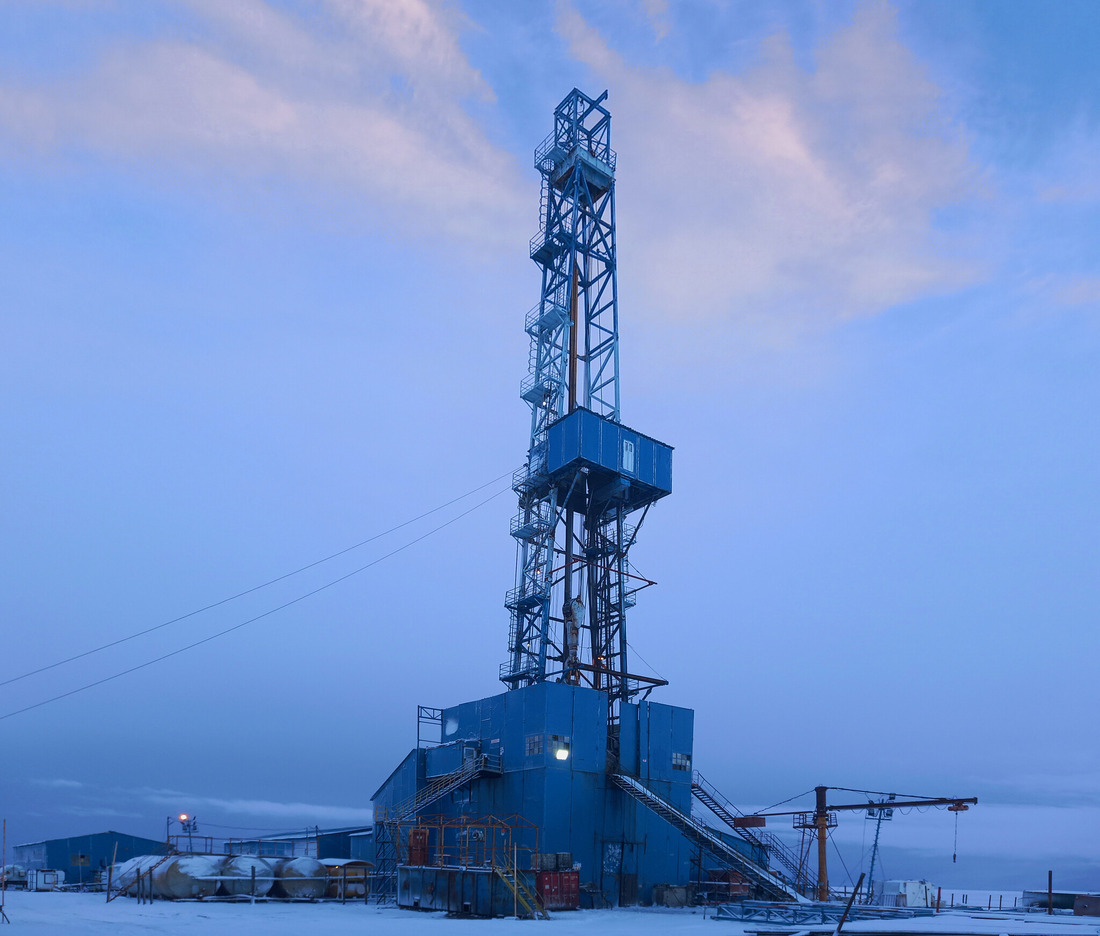 Geological exploration at the Tambey field
"Together with our partners, we continue the geological study of Tambey to prepare it for development. We explore the structure and volumes of hydrocarbon reserves at the field, as well as theoretical production capacity of wells, taking into account the use of advanced completion techniques. To improve the efficiency of additional field exploration and increase the reserves, we apply the directional drilling method," Vsevolod Cherepanov, General Director of Gazprom Nedra LLC, said.
The wells are 4455 m and 4662 m deep, with vertical deviations of 1281 m and 1428 m, respectively. The wells are temporarily abandoned for the cold period. We plan to start testing them in the new drilling season.
Reference
The Tambey oil and gas condensate field is located in the Yamal Peninsula within three license areas — West Tambey, North Tambey, and Tasiyskoye.
The project operator is Gazprom Dobycha Tambey LLC, a joint venture established in 2021 on a parity basis by JSC RusGasDobycha and Gazprom Nedra LLC (a 100% subsidiary of PJSC Gazprom).
In 2022, licenses for subsoil areas in the Tambey field were transferred to Gazprom Dobycha Tambey LLC.
Gazprom Nedra LLC is a 100 % subsidiary company of PAO Gazprom and ranks among the major Russian multi-business oil and gas service companies. In 2019 Company production potential was expanded due to integration of Gazprom Georesurs LLC and Gazprom Geologorazvedka LLC assets.
The Company carries out a complete centrally managed cycle of exploration works in the RF and provides its clients with a wide range of unique geophysical and geoengineering services.
Gazprom Nedra LLC is the main source of Gazprom Group geophysical data in the sphere of raw materials production, reduction of operational expenses and geophysical activities efficiency evaluation, calculation of gas deposit and storage reserves, and environmental safety assurance.
Company subdivisions are located in all gas producing regions of Russia. Its staff totals over 4,500 people. Company administration offices are located in Moscow and Tyumen. The Company uses a 
quality management system
based on the GOST ISO 9001 standard, a health and safety management system in accordance with ISO45001 and an environmental management system which meets the requirements of the international standard ISO 14001:2015 (GOST R ISO 14001).