In Sakhalin, Gazprom Nedra lent its support to the folk music group Mengume Ilga
Gazprom Nedra financed the production of new stage costumes for the folk music group Mengume Ilga under a cooperation agreement with the Poronaisk district administration of Sakhalin region. The folk music group has been collecting and popularising folklore of the indigenous population of the Far East for more than forty years. It includes indigenous minority peoples of the North living in Sakhalin, such as the Giliaks, Oroks, Evenkis, and Nanais.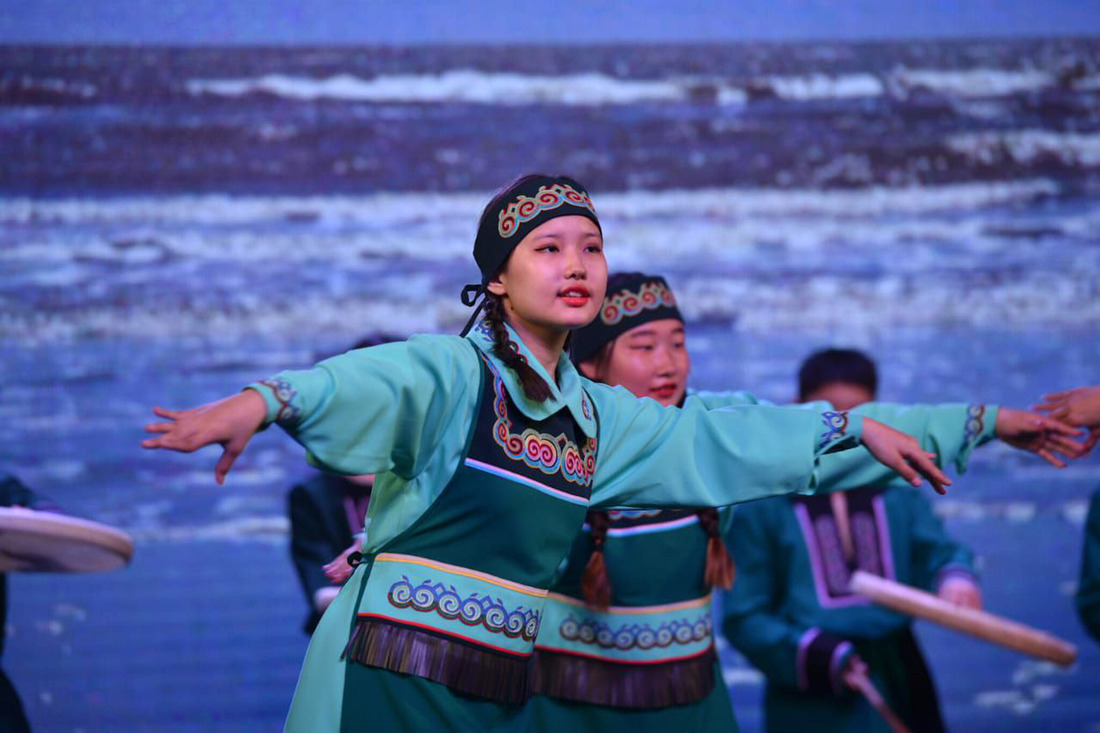 The folk music group Mengume Ilga unites indigenous minority peoples of the North living in Sakhalin
"Last year, with the assistance of Gazprom Nedra, we had our office refurbished, this year we were given the opportunity to create new stage images for the folk group. We would like to thank you for your help in holding festivities: for example, at the upcoming New Year's Party, about two hundred indigenous children will receive gifts from Gazprom Nedra," Oksana Orlova, chairperson of the local public organisation for indigenous minorities of the North, said.
In response, Vsevolod Cherepanov, General Director of Gazprom Nedra LLC, called the support provided to the communities of indigenous minorities of the North in the production operation areas "one of the priorities of the company's charity policy" and wished Mengume Ilga successful concerts to preserve and promote the authentic national culture.
Reference
Gazprom Nedra LLC is a 100 % subsidiary company of PAO Gazprom and ranks among the major Russian multi-business oil and gas service companies. In 2019 Company production potential was expanded due to integration of Gazprom Georesurs LLC and Gazprom Geologorazvedka LLC assets.
The Company carries out a complete centrally managed cycle of exploration works in the RF and provides its clients with a wide range of unique geophysical and geoengineering services.
Gazprom Nedra LLC is the main source of Gazprom Group geophysical data in the sphere of raw materials production, reduction of operational expenses and geophysical activities efficiency evaluation, calculation of gas deposit and storage reserves, and environmental safety assurance.
Company subdivisions are located in all gas producing regions of Russia. Its staff totals over 4,500 people. Company administration offices are located in Moscow and Tyumen. The Company uses a 
quality management system
based on the GOST ISO 9001 standard, a health and safety management system in accordance with ISO45001 and an environmental management system which meets the requirements of the international standard ISO 14001:2015 (GOST R ISO 14001).