Gazprom Nedra organised a conference on technology development in oil and gas investment projects as part of SPIGF-2022
On September 14, during the 11th St. Petersburg International Gas Forum, Gazprom Nedra LLC, on behalf of PJSC Gazprom, organised the conference "Implementing Investment Projects in the Sphere of Oil and Gas Field Search, Exploration and Development. New Technologies. Mineral and Feedstock Base: Forecasts and Development Trends". The conference was attended by representatives of PJSC Gazprom and its subsidiaries, executive authorities, oil and gas companies, and universities.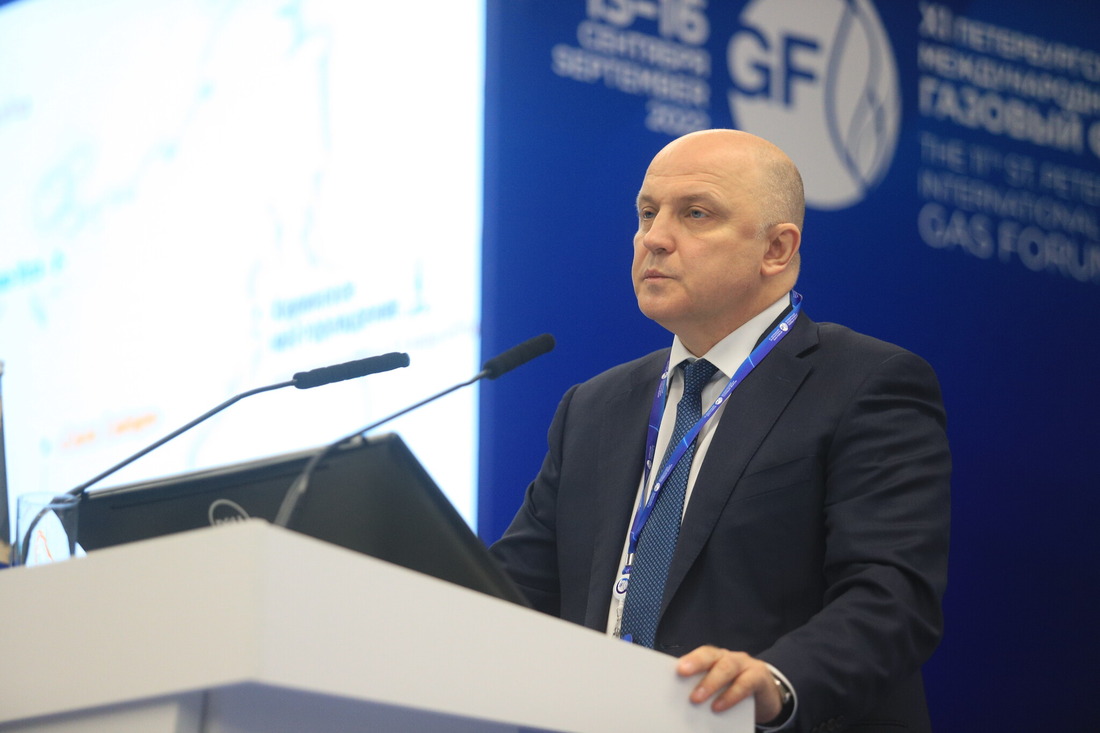 Deputy Chairman of PJSC Gazprom Management Committee — Department Head Oleg Aksyutin made the welcoming speech
Deputy Chairman of PJSC Gazprom Management Committee — Department Head Oleg Aksyutin made the welcoming speech. He stressed that Gazprom Group aims to maintain its status as a leader among global oil and gas companies by diversifying the market and forms of supply of natural gas and refined products. This is done in view of the important tasks of ensuring the reliability of gas supply to consumers, improving operational efficiency and developing scientific, technological, and human resources capacity. "Among Gazprom's key competitive advantages is its high level of technological development," said Oleg Aksyutin.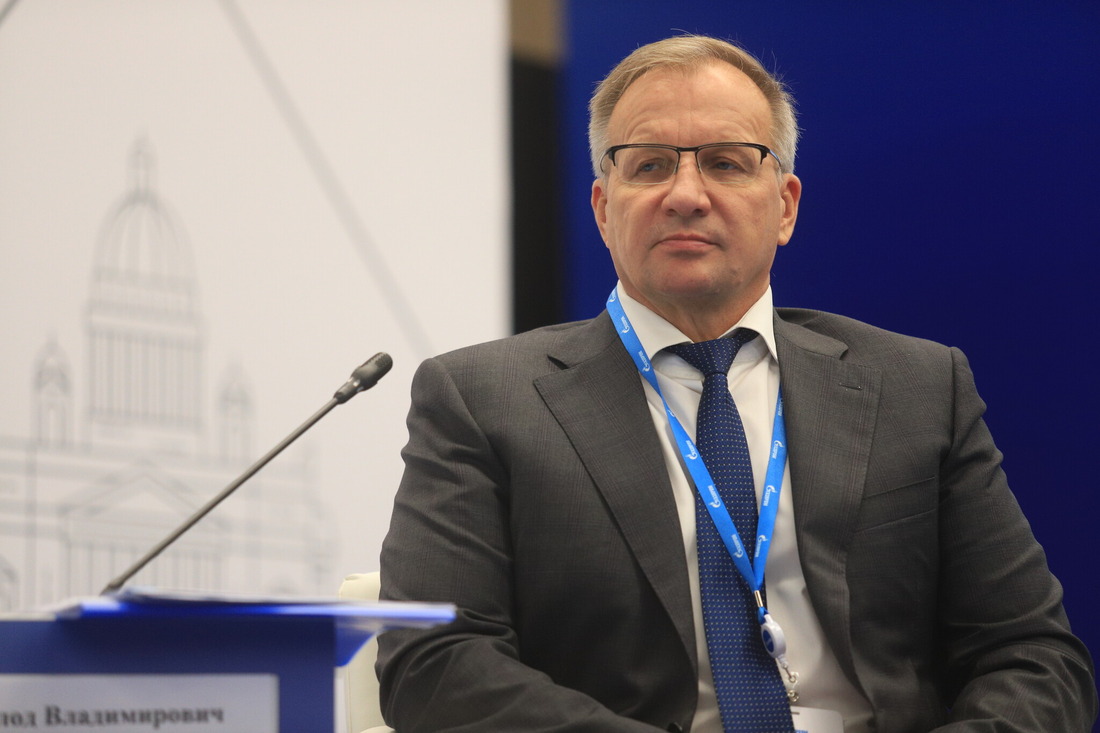 Vsevolod Cherepanov, General Director of Gazprom Nedra LLC
Vsevolod Cherepanov, General Director of Gazprom Nedra LLC, speaking at the plenary session, stressed that carrying out activities in the field of subsoil use requires a high degree of professionalism and competence, as well as modern software and equipment. In the current environment, there are pressing issues about the development of domestic hardware and software systems and equipment. According to Vsevolod Cherepanov, today the government provides serious support to Russian production companies which encourages them to develop import-substituting technologies.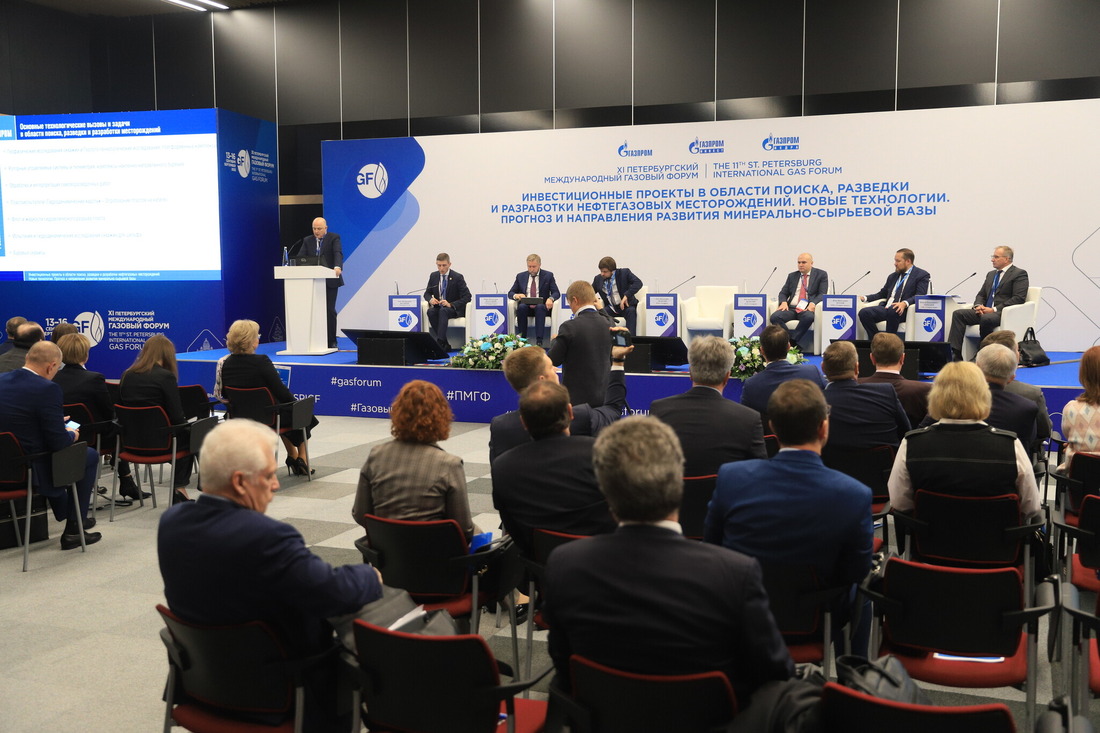 The conference included two sessions
A total of about 20 reports were presented at the conference. Key issues, trends, challenges, and technical solutions for the oil and gas industry are discussed in detail, as well as experiences, current achievements and future developments in the implementation of investment and technology projects, including carbon dioxide capture and sequestration.
Reference
Gazprom Nedra LLC is a 100 % subsidiary company of PAO Gazprom and ranks among the major Russian multi-business oil and gas service companies. In 2019 Company production potential was expanded due to integration of Gazprom Georesurs LLC and Gazprom Geologorazvedka LLC assets.
The Company carries out a complete centrally managed cycle of exploration works in the RF and provides its clients with a wide range of unique geophysical and geoengineering services.
Gazprom Nedra LLC is the main source of Gazprom Group geophysical data in the sphere of raw materials production, reduction of operational expenses and geophysical activities efficiency evaluation, calculation of gas deposit and storage reserves, and environmental safety assurance.
Company subdivisions are located in all gas producing regions of Russia. Its staff totals over 4,500 people. Company administration offices are located in Moscow and Tyumen. The Company uses a 
quality management system
based on the GOST ISO 9001 standard, a health and safety management system in accordance with ISO45001 and an environmental management system which meets the requirements of the international standard ISO 14001:2015 (GOST R ISO 14001).