Gazprom Nedra Certified Innovative Development
Gazprom Nedra LLC has received a certificate of conformity for an innovative hybrid stand-alone power supply system designed for remote facilities. The certificate has been issued and registered with the registry of INTERGAZSERT Voluntary Certification System.
As part of the certification procedure for mass-produced items, the status of the production facility based on Centrgazgeofizika R&D and Manufacturing Branch (NPF) of Gazprom Nedra LLC was reviewed and samples were tested.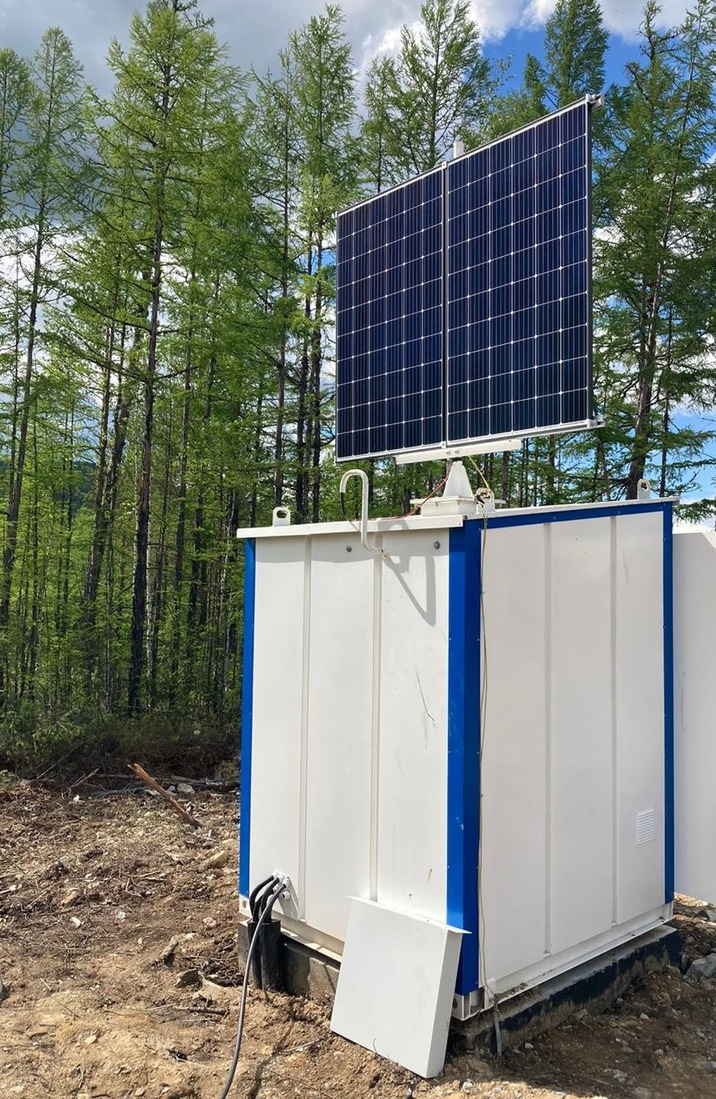 The hybrid stand-alone power supply system
The stand-alone power supply system is designed for use as a power source when no external power supply is available or construction of power transmission lines for remote low-power process facilities is inexpedient.
The system enables cost reduction for power transmission lines design and construction, reduction of process facilities commissioning term, ensures uninterrupted power supply for low consuming equipment in the absence of external power grids, and improves environmental safety of power supply.
The corporate authors of Gazprom Nedra LLC, headed by Vyacheslav Plotnikov, Deputy General Director — Chief Engineer, were awarded Gazprom PJSC's 2021 Science and Technology Prize for developing the power supply system.
According to Vsevolod Cherepanov, General Director of Gazprom Nedra LLC, «Requirements laid down by the stand-alone power supply system developers, such as high efficiency, reliability and environmental friendliness, have already been proven by the system operation at a large main gas pipeline. Obtaining a certificate of conformity for the developed system is necessary for introduction of Gazprom PJSC's innovative products.»
Reference
Gazprom Nedra LLC is a 100 % subsidiary company of PAO Gazprom and ranks among the major Russian multi-business oil and gas service companies. In 2019 Company production potential was expanded due to integration of Gazprom Georesurs LLC and Gazprom Geologorazvedka LLC assets.
The Company carries out a complete centrally managed cycle of exploration works in the RF and provides its clients with a wide range of unique geophysical and geoengineering services.
Gazprom Nedra LLC is the main source of Gazprom Group geophysical data in the sphere of raw materials production, reduction of operational expenses and geophysical activities efficiency evaluation, calculation of gas deposit and storage reserves, and environmental safety assurance.
Company subdivisions are located in all gas producing regions of Russia. Its staff totals over 4,500 people. Company administration offices are located in Moscow and Tyumen. The Company uses a 
quality management system
based on the GOST ISO 9001 standard, a health and safety management system in accordance with ISO45001 and an environmental management system which meets the requirements of the international standard ISO 14001:2015 (GOST R ISO 14001).