Gazprom Nedra has developed a new software suite for solving geological problems
Geomodelirovanie Software Suite (SS) for building geological and technological models and monitoring field development and operation of underground gas storage facilities is registered in the Unified Register of Russian Programs for Electronic Computers and Databases.
Geomodelirovanie SS was created by experts from the geological modelling department of the Geological Research and Special Works Center of Gazprom Nedra NTTs, Gazprom Nedra LLC branch. The SS includes a database of geological and geophysical information, an extensive array of information about the design, operation, conditions and production of wells, reporting materials on geological and technical measures and the conclusion of geophysical control over the development of fields.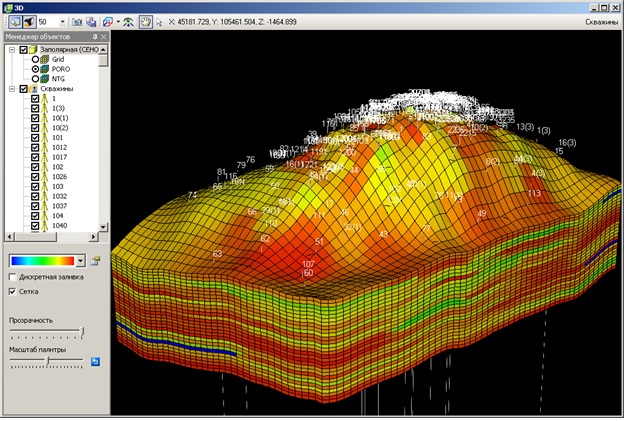 3D-geological model of the Cenomanian reservoir of Zapolyarnoye Oil and Gas Condensate Field
The software suite allows for building geological models of large deposits with great detail of depth, which does not interfere with its installation on any modern computer, regardless of computing power. The database is easy to replenish; it can work both in local and multi-user mode.
"Our experts have created a popular software product, which is confirmed by its successful approbation in several subsidiaries of PJSC Gazprom. At the same time, the software suite is constantly being updated taking into account the wishes of the users", commented Vsevolod Cherepanov, General Director of Gazprom Nedra LLC, on the new domestic development.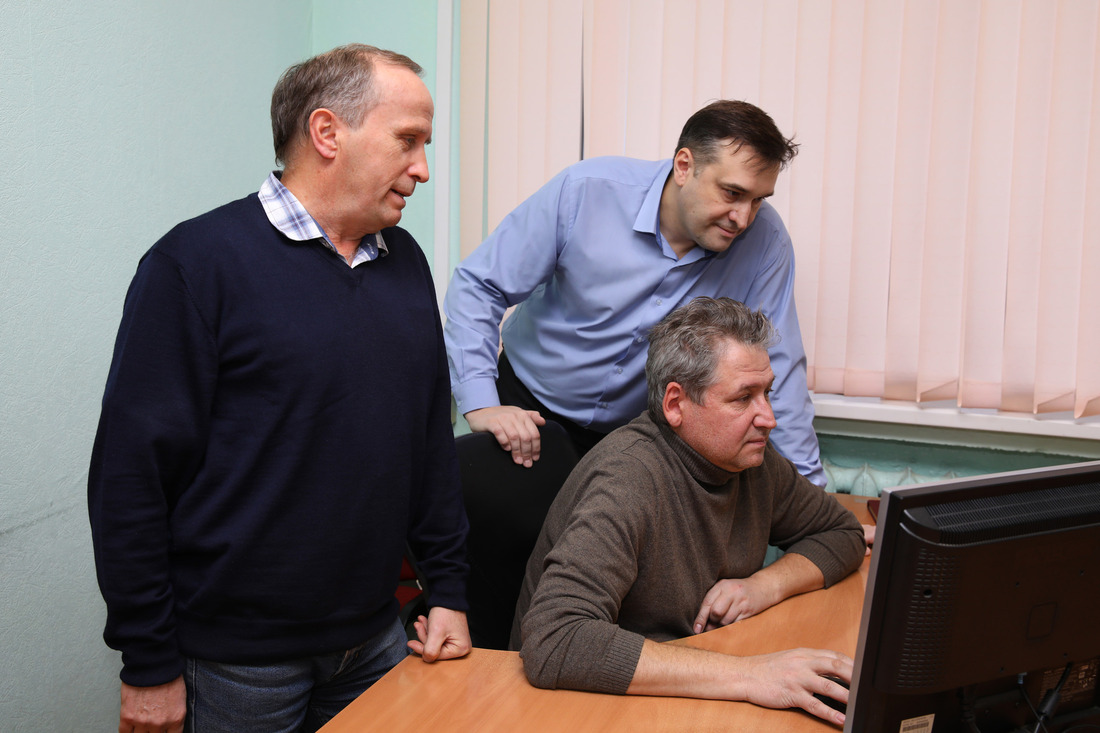 Software developers, employees of the Gazprom Nedra NTTs branch Sergey Aksenov, Sergey Ivanov and Mikhail Elansky
SS Geomodelirovanie is included in the Unified Register of Russian Programs for Electronic Computers and Databases. Registry entry number: 12155. Card page of the corresponding registry entry.
Reference
Gazprom Nedra LLC is a 100 % subsidiary company of PAO Gazprom and ranks among the major Russian multi-business oil and gas service companies. In 2019 Company production potential was expanded due to integration of Gazprom Georesurs LLC and Gazprom Geologorazvedka LLC assets.
The Company carries out a complete centrally managed cycle of exploration works in the RF and provides its clients with a wide range of unique geophysical and geoengineering services.
Gazprom Nedra LLC is the main source of Gazprom Group geophysical data in the sphere of raw materials production, reduction of operational expenses and geophysical activities efficiency evaluation, calculation of gas deposit and storage reserves, and environmental safety assurance.
Company subdivisions are located in all gas producing regions of Russia. Its staff totals over 4,500 people. Company administration offices are located in Moscow and Tyumen. The Company uses a 
quality management system
based on the GOST ISO 9001 standard, a health and safety management system in accordance with ISO45001 and an environmental management system which meets the requirements of the international standard ISO 14001:2015 (GOST R ISO 14001).