PF Vuktylgazgeofizika
Manufacturing affiliated company (PF) Vuktylgazgeofizika — is Gazprom Nedra LLC up-to-date geophysical subdivision implementing the whole cycle of geophysical survey complex during drilling, development, operation and repair of boreholes at hydrocarbon fields being explored and developed by Gazprom PJSC.
History of Vuktylgazgeofizika foundation and development started on September 1, 1969, when Vuktyl geophysical expedition based in settlement Vuktyl (Komi Republic) was formed by Order (No. 120-К dated 11.09.1969) of the Main Production Directorate of the RSFSR Ministry of Gas Industry to support field geophysical surveys of Vuktylskoe Oil and Gas Condensate Field, as part of Soyuzgazgeofizika Trust.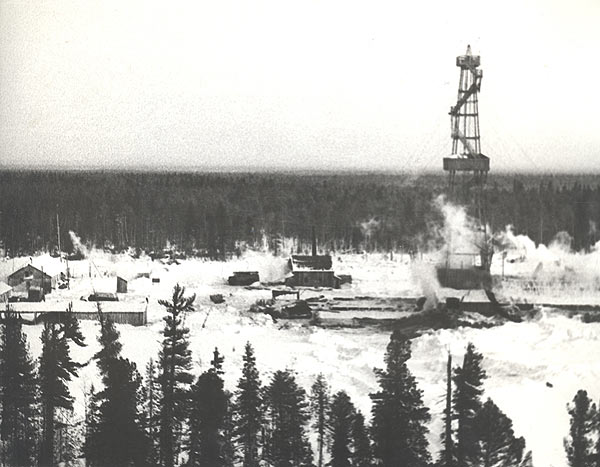 During its existence the company participated in the development and exploitation of more than 50 gas, oil and gas condensate fields at the territory of Timano-Pechorskaya and Western-Siberian oil and gas bearing provinces.
Production affiliate Vuktylgazgeofizika successfully participated in implementation of unique projects in severe Arctic Circle climatic conditions, such as exploration borehole construction at Kruzenshternskoe Field with borehole horizontal section length 4800 m and the end in Baidaratskaya Bay water area, development of the unique Bovanenkovskoe OGCF where all in all more than 600 boreholes were surveyed, including those with horizontal section on Khanty-Mansi suite facilities. Survey quantity was over 50 mln. linear metres of logging.
Currently a promising line of the enterprise development is providing complete geophysical surveys cycle during construction, development and operation of Kharasaveiskoe GCF boreholes, as well as exploration boreholes of Severo-Tambeiskoe, Malyginskoe, Zapadno-Tambeiskoe, Tasiyskoe gas fields of the Yamal Peninsula.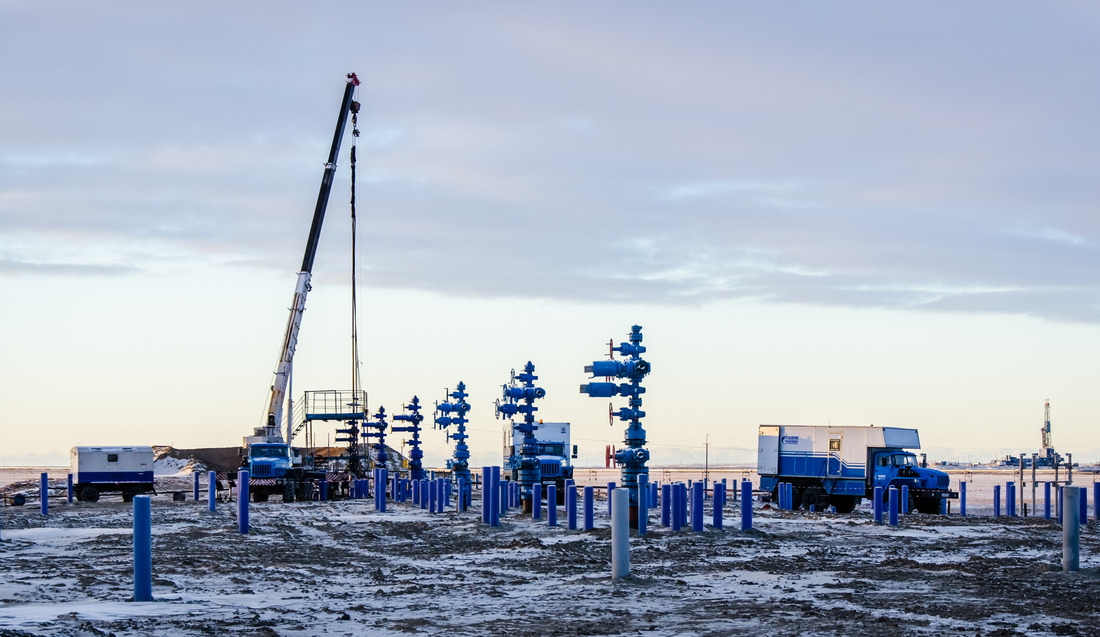 At borehole
To fulfil the tasks set, the affiliate has launched production yards in Ukhta and Vuktyl, Bovanenkovo settlement of Yamal peninsula, as well as a representative office in Nadym which includes a crew for processing data of geophysical survey and work in boreholes. All production facilities are provided with the necessary infrastructure and have stabilised air and ground logistic liaison for delivery of production personnel, equipment, explosive and radioactive substances.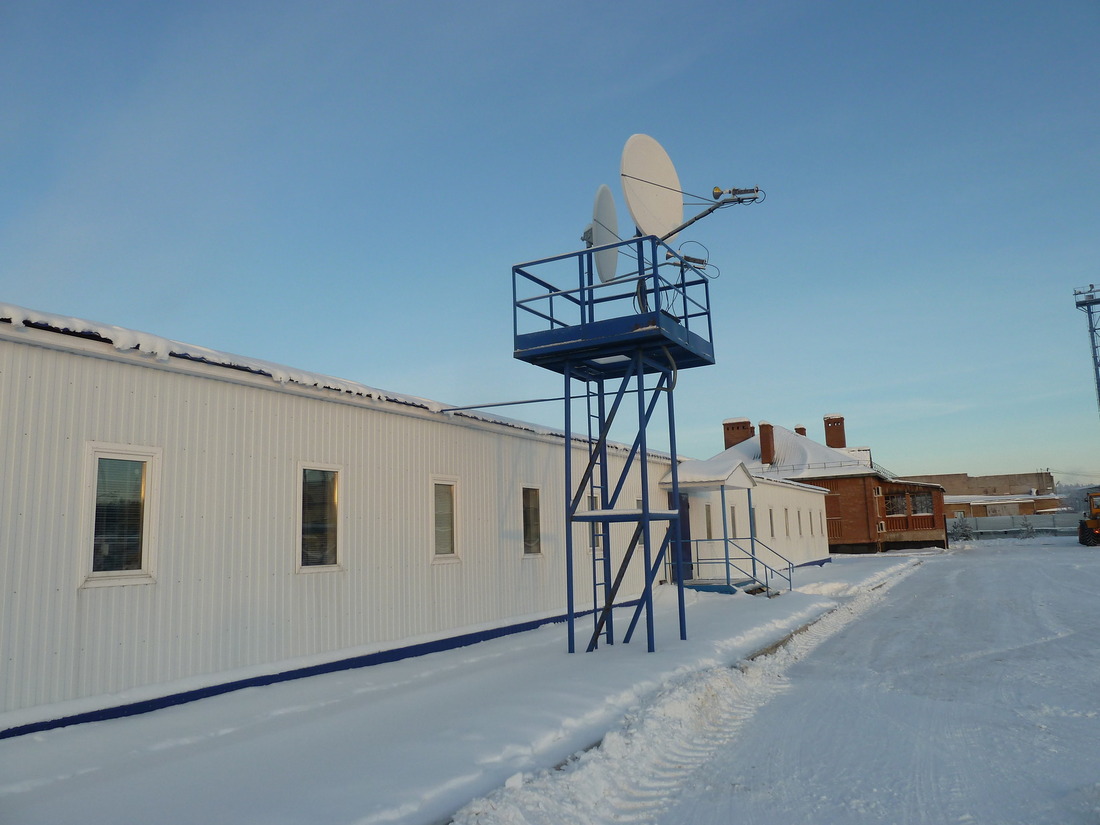 Ukhta yard
Considering abnormal electromagnetic earth properties at the North Pole, at Yamal peninsula Gazprom Nedra LLCPF Vuktylgazgeofizika provided the work of permanent laboratory for metrological support, repair and calibration of borehole instruments in order to ensure the uniformity of measurement and high quality of services being rendered.
Geophysical and geological exploration experience gained during the fifty year activity, up-to-date production structure, technical, administrative and staff possibilities allow the enterprise provide the following range of high quality services in geophysical support of boreholes construction, operation and repair:
geophysical surveys during boreholes construction, technical diagnostics and field development monitoring;

springing and blasting — secondary formation drilling in;

geological and engineering survey during boreholes construction and repair;

geochemical surveys during boreholes construction;

monitoring of borehole casing strings fastening during construction and repair;

remote monitoring of boreholes construction and repair with real-time technological parameters and video transmission;

wellhead gas-dynamic and gas-condensate surveys;

desk-top processing of obtained geophysical data with the issue of conclusion based on the results of geophysical survey and works.
The main clients of PF Vuktylgazgeofizika are Gazprom PJSC gas producing and scientific companies:
Gazprom Dobycha Nadym LLC;

Gazprom Podzemremont Urengoy LLC;

Gazprom Dobycha Krasnodar LLC;

Gazprom VNIIGAZ LLC.
Contact information
Postal address: 7а, Motornaya St., Ukhta, Komi Republic, 169304
Tel.: (8216) 76-02-77 fax: (8216) 76-02-77 
E-mail: reception2@vggeofiz.ru