Gazprom Nedra LLC's Prospecting Seismologists Completed the 2021–2022 Field Season Exceeding Target Indicators
On May 18, 2022, a Regional Meeting was held by Gazprom Nedra LLC to summarize the results of seismic prospecting activities in the 2021–2022 field season and outline development prospects.
This time, the traditional meeting was held in an extended format: along with management and experts of the company's administration and seismic prospecting production branches such as Kostromagazgeofizika and Tomskgazgeofizika Production Branches, it was attended by representatives of related subdivisions such as the Offshore Geological Prospecting Directorate and Astrakhan'gazgeofizika and Krasnoyarskgazgeofizika Production Branches.
Anatoly Mil', Deputy Head of Prospecting Geophysics Division — Head of Field Geophysics Production Department, said that in the past field season, seismic prospecting activities were completed with exceeded target indicators.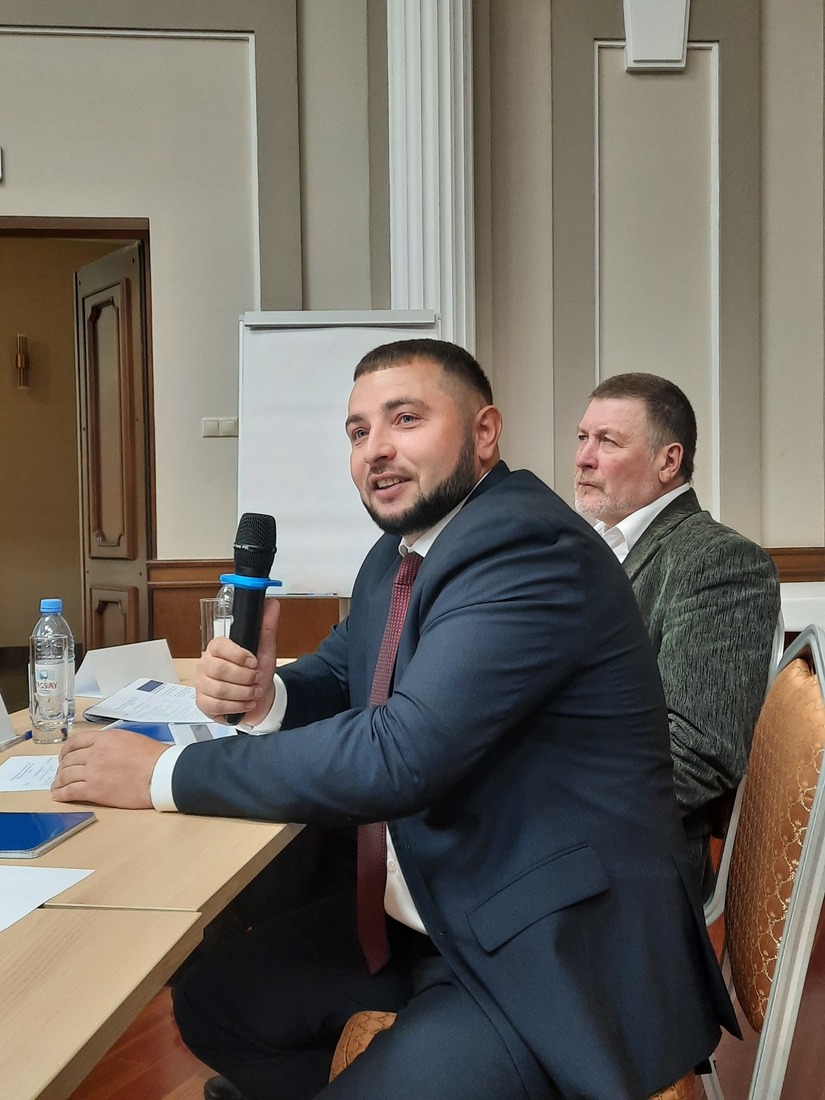 Anatoly Mil', Deputy Head of Prospecting Geophysics Division — Head of Field Geophysics Production Department
According to Anatoly Mil', such activities were performed by 4 seismic prospecting crews, two vertical seismic profiling units (VSP) and one hydraulic fracturing microseismic monitoring unit (HFMSM). Machinery and equipment available to the field units enabled activities under any climatic and surface conditions throughout the Russian Federation. The speaker stressed that it was the «unique expertise» of Gazprom Nedra LLC's seismic prospecting units.
To date, Gazprom Nedra LLC has developed and approved a Program of Industrial Safety Measures for Seismic Prospecting Business Units and updated Requirements for Field Seismic Prospecting Technique and Quality. Pikeza-4, a domestic software product, has been purchased to schedule geophysical studies.
The company's experts have also developed a program for technical re-equipment and updating of seismic prospecting crews with the aim to replace geophysical equipment, vibration equipment fleet, residential and industrial mobile housing units, and wheeled and tracked vehicles. Such measures will improve the safety of production processes and work efficiency while reducing their cost for Gazprom PJSC, surrender lease of expensive geophysical equipment and improve competitiveness of Gazprom Nedra LLC in the domestic market of oil and gas services.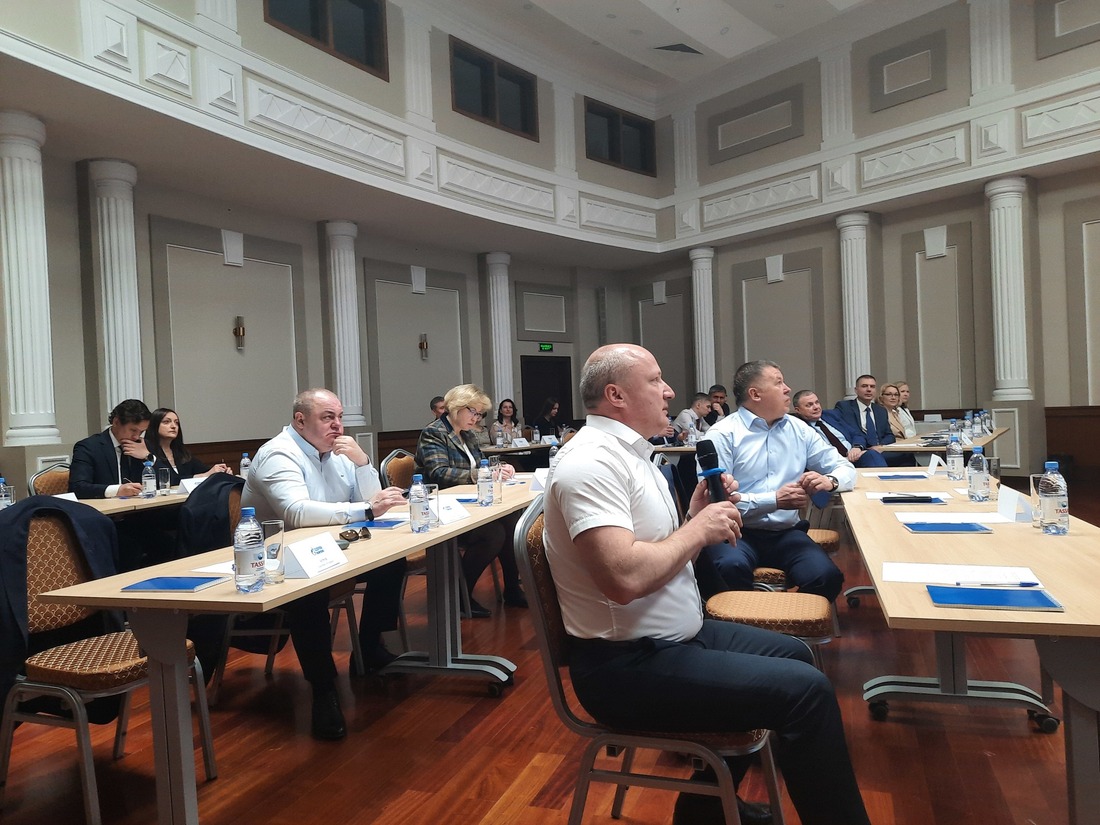 Dmitriy Burov, Head of Prospecting Geophysics Department, Gazprom Nedra LLC, asks the speaker a clarifying question
Vsevolod Cherepanov, General Director of Gazprom Nedra LLC, congratulated the meeting attendees on the successful completion of the field season and high quality of works performed. He noted that replenishing and keeping the mineral resource base of the Russian Federation gas industry at the required level was impossible without large-scale seismic prospecting. Vsevolod Cherepanov emphasized that seismic prospecting holds a prominent place among the activities of Gazprom Nedra LLC as a multidisciplinary geophysical company and has great promise in terms of development of all up-to-date seismic prospecting methods and techniques with minimal environmental impact.
Reference
Gazprom Nedra LLC is a 100 % subsidiary company of PAO Gazprom and ranks among the major Russian multi-business oil and gas service companies. In 2019 Company production potential was expanded due to integration of Gazprom Georesurs LLC and Gazprom Geologorazvedka LLC assets.
The Company carries out a complete centrally managed cycle of exploration works in the RF and provides its clients with a wide range of unique geophysical and geoengineering services.
Gazprom Nedra LLC is the main source of Gazprom Group geophysical data in the sphere of raw materials production, reduction of operational expenses and geophysical activities efficiency evaluation, calculation of gas deposit and storage reserves, and environmental safety assurance.
Company subdivisions are located in all gas producing regions of Russia. Its staff totals over 4,500 people. Company administration offices are located in Moscow and Tyumen. The Company uses a 
quality management system
based on the GOST ISO 9001 standard, a health and safety management system in accordance with ISO45001 and an environmental management system which meets the requirements of the international standard ISO 14001:2015 (GOST R ISO 14001).