Gazprom Nedra helped to immortalise the memory of a legendary folk musician
On October 2, 2021, in the village of Troitsk, Zalarinsky District, Irkutsk Region, a monument to the outstanding folk musician, a native of these places, Ivan Malanin, was unveiled. During the Great Patriotic War, the accordionist, blind from birth, created and conducted the All-Union radio broadcast "Fire at the enemy!", and also actively participated in propaganda teams at the front and in hospitals.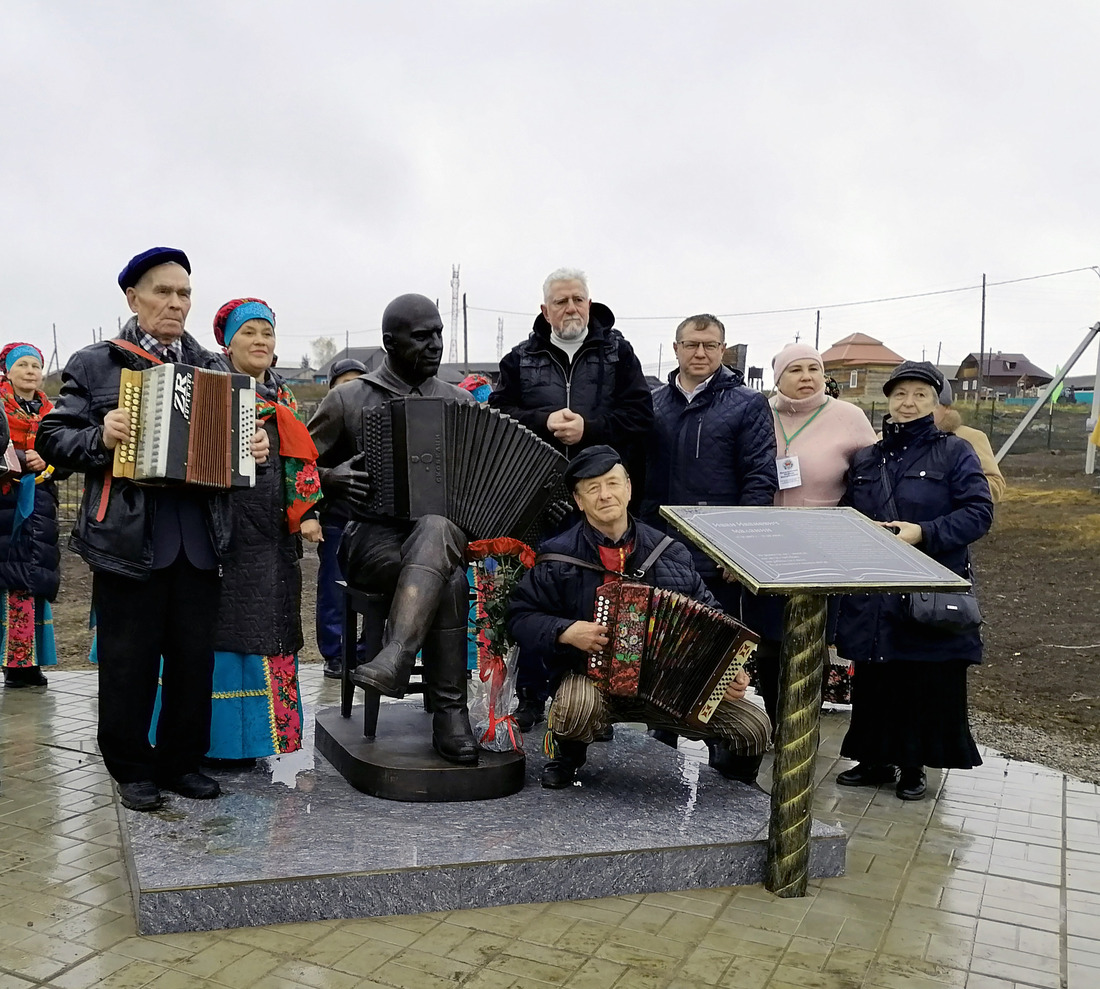 Siberian sculptor Anatoly Murzin was the creator of the monument to Ivan Malanin
Creative teams, public organisations and entrepreneurs of the region took part in raising funds to erect a monument to the famous compatriot. A significant part of the project was financed by Gazprom Nedra LLC.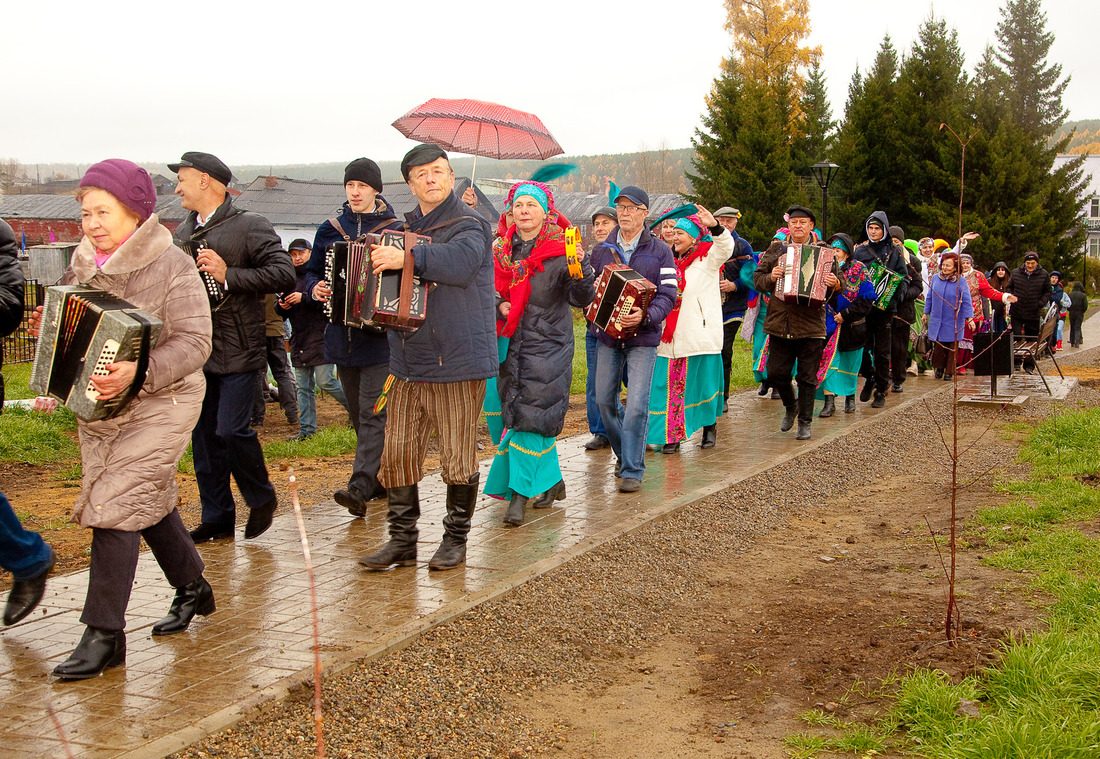 The unveiling of the monument was widely celebrated in the village of Troitsk
"Our Company has deep respect for the cultural heritage of the territories of its production activities and for the people's initiatives, which are based on a great love for their 'small homeland'. I am sure that charitable support for such projects also expands our knowledge about the country's history, which is so abundant with talented people," said Vsevolod Cherepanov, General Director of Gazprom Nedra LLC.
Reference
Gazprom Nedra LLC is a 100 % subsidiary company of PAO Gazprom and ranks among the major Russian multi-business oil and gas service companies. In 2019 Company production potential was expanded due to integration of Gazprom Georesurs LLC and Gazprom Geologorazvedka LLC assets.
The Company carries out a complete centrally managed cycle of exploration works in the RF and provides its clients with a wide range of unique geophysical and geoengineering services.
Gazprom Nedra LLC is the main source of Gazprom Group geophysical data in the sphere of raw materials production, reduction of operational expenses and geophysical activities efficiency evaluation, calculation of gas deposit and storage reserves, and environmental safety assurance.
Company subdivisions are located in all gas producing regions of Russia. Its staff totals over 4,500 people. Company administration offices are located in Moscow and Tyumen. The Company uses a 
quality management system
based on the GOST ISO 9001 standard, a health and safety management system in accordance with ISO45001 and an environmental management system which meets the requirements of the international standard ISO 14001:2015 (GOST R ISO 14001).
Within the framework of the PJSC Gazprom general social responsibility strategy, Gazprom Nedra LLC participates in the development of the territories of its production activities. There are cooperation agreements between the Company and the Government of the Irkutsk Region, the Administration of the Zalarinsky District of the Irkutsk Region, that provide for interaction in solving social, economic and environmental problems in the framework of the integrated development of municipalities as well as creating favourable conditions for the effective implementation of geological exploration in the region.