Gazprom Nedra LLC completed construction of the unique borehole system in Kuzbass, the first in Russia
Gazprom Nedra LLC successfully completed construction of a unique system, the first in Russia, the system consists of two boreholes — vertical and multi-branched, with extended reach at the Naryksko-Ostashkinskoe Methane and Coal field of Kuzbass. The company carries out geological explorations for Gazprom Dobycha Kuznetsk LLC.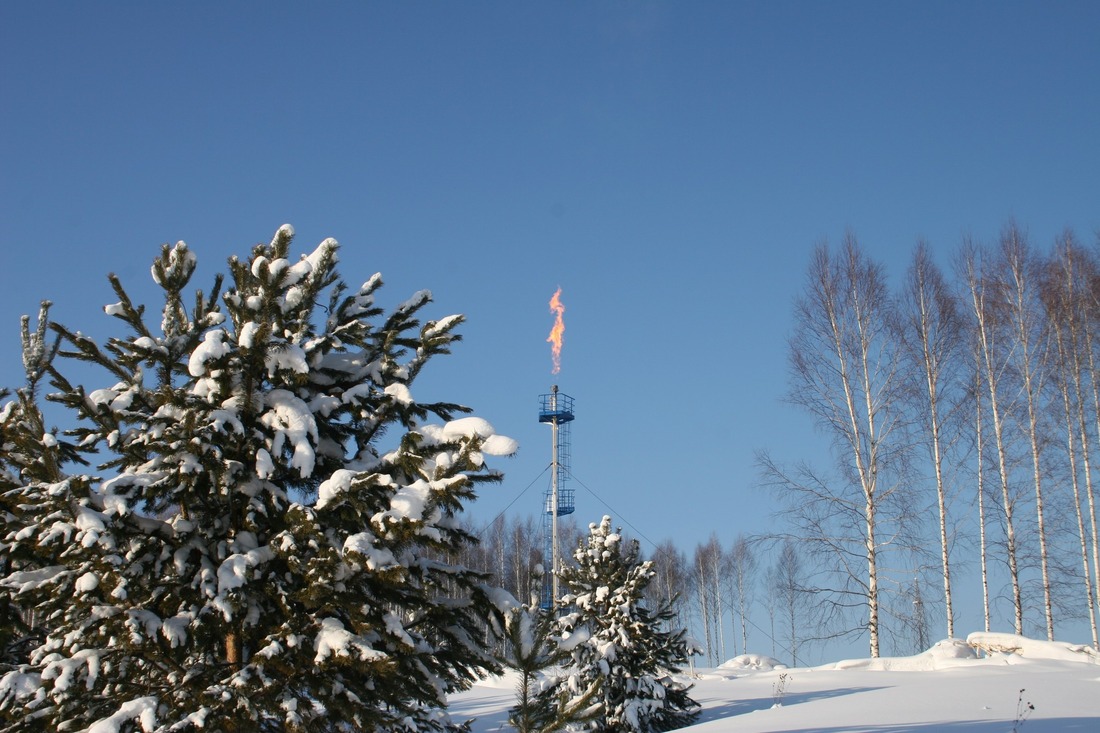 Kuzbass Naryksko-Ostashkinskoe Methane and Coal Field
The vertical borehole is designed for methane recovery from coal formations resulting from formation fluid pump out and pressure drop in formation to the value required for gas desorption. The multi-branched borehole (MBB) crosses the hole of vertical borehole and has the maximum drainage area on account of the side holes. At that, unique navigation equipment of domestic production — rotating magnetic field recorder (RMFR) was used for the first time in Russia.
During the development of the MBB concept and at the design solutions development stage, specialists of the company Department for Boreholes Construction considered survey results, complexity of drilling boreholes with extended reach, thoroughly selected borehole structure, developed the course of the main and side holes considering geological surfaces, worked out off-standard solutions of problems occurred, taking their lead from construction of similar boreholes at methane and coal fields abroad.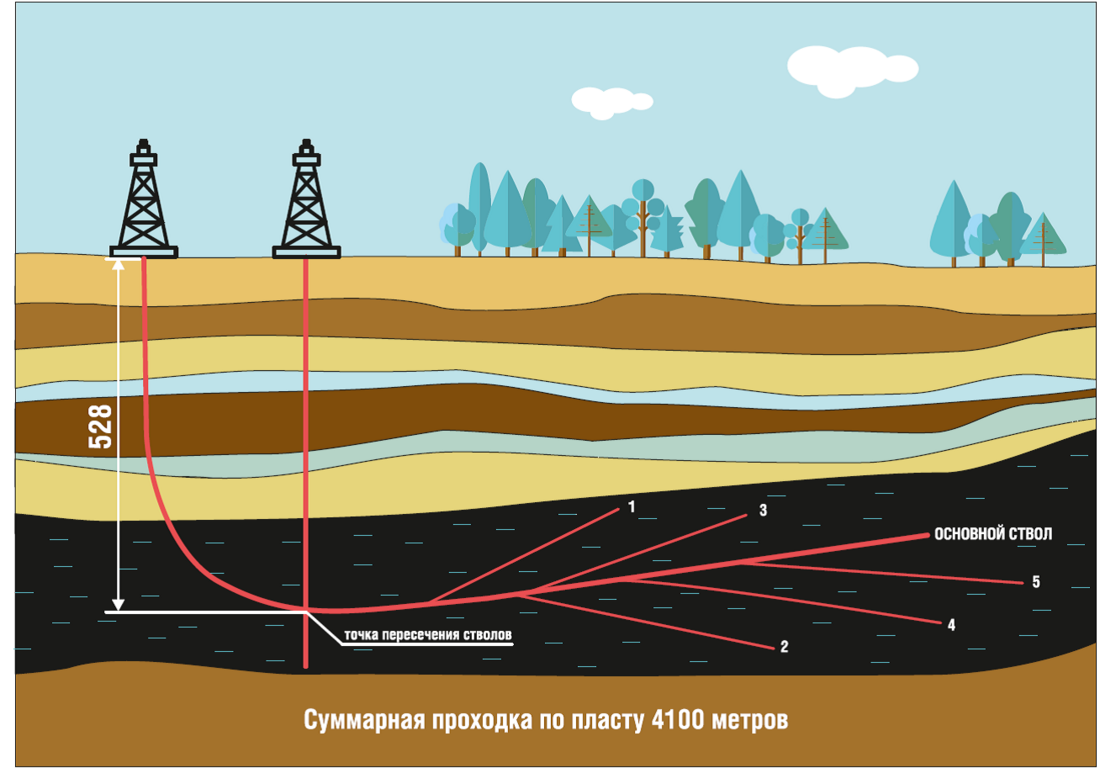 Borehole 07
During construction Gazprom Nedra LLC jointly with Gazprom Dobycha Kuznetsk LLC specialists carried out 24/7 real time monitoring for making solutions on course change, considering data obtained during drilling. All crews were sent directly to the facility to the company Client representative.
As it was noted by Vsevolod Cherepanov, Gazprom Nedra LLC General Director, "The company has drilled an exploration borehole unprecedented in terms of complexity, and constructed a unique system for evaluation of using boreholes of this type at the stage of industrial recovery of methane from coal formations in Russia. Successful implementation of the project became feasible owing to the thorough work out of design issues, proper equipment selection, high professional skills of employees and construction arrangement, as well as the well-established plan of its participants interaction. We hope that observation of the system construction technology will allow to confirm the high efficiency of such boreholes in terms of providing design gas production levels".
In the near future Gazprom Nedra LLC plans to construct another two demonstration borehole systems within implementation of the Project of methane recovery from coal formations of Kuzbass coal fields group.

Reference

Gazprom Nedra LLC is a 100 % subsidiary company of PAO Gazprom and ranks among the major Russian multi-business oil and gas service companies. In 2019 Company production potential was expanded due to integration of Gazprom Georesurs LLC and Gazprom Geologorazvedka LLC assets.
The Company carries out a complete centrally managed cycle of exploration works in the RF and provides its clients with a wide range of unique geophysical and geoengineering services.
Gazprom Nedra LLC is the main source of Gazprom Group geophysical data in the sphere of raw materials production, reduction of operational expenses and geophysical activities efficiency evaluation, calculation of gas deposit and storage reserves, and environmental safety assurance.
Company subdivisions are located in all gas producing regions of Russia. Its staff totals over 4,500 people. Company administration offices are located in Moscow and Tyumen.
The Company uses a 

quality management system

based on the GOST ISO 9001 standard, a health and safety management system in accordance with ISO45001 and an environmental management system which meets the requirements of the international standard ISO 14001:2015 (GOST R ISO 14001).